Armies on Parade is today. I'll post pics when I return from the event.
Until them, here are pics of the terrain items I'll include on my display:
Ruin 1: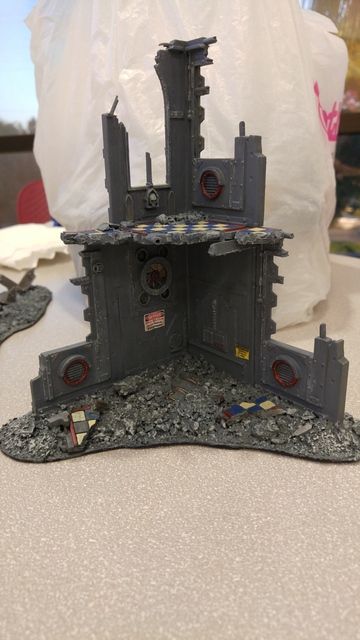 Ruin 2:
I have added another propaganda poster to this smaller ruin but don't have a good pic of it. Hopefully I
can take one at the event.
Barricades, WIP: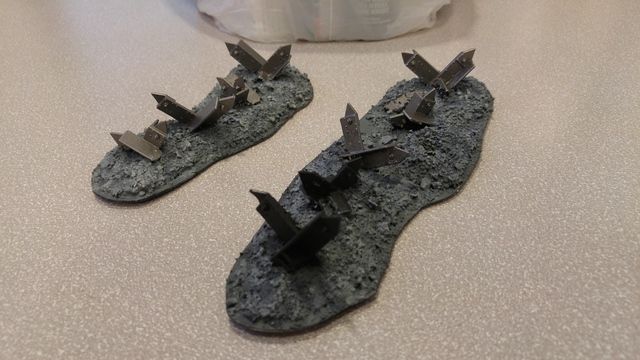 Barricades, Complete:
It is my first time painting any type of rust and I'm satisfied with the results. I'm not sure I would want to paint
an entire building set or vehicle with this type of rust scheme, but for the barricades, it works just fine.
Thanks,
Tom