If you read the other post in this section then you already know I get the hobby maddness. Though I dont hear the call of the blood god, I may do some contract work for him from time to time.
Today is not one of those times. Ive been busy working on a new carrier for the Tau empire to relieve the stress on the custodians to bring significant quantities attack craft and gunships to conflict zones.
At present the ships stats are as follows
Cost 210
Cruiser
Hull: 6
speed 10-20 cm
turns 45
armour 5/6
Shields 2
Turrets 4
Railgun p/f 3
Railgun s/f 3
P launchbay 3
S launchbay 3
Grav hooks 3
Tracking system
Grav shield (6 armour front)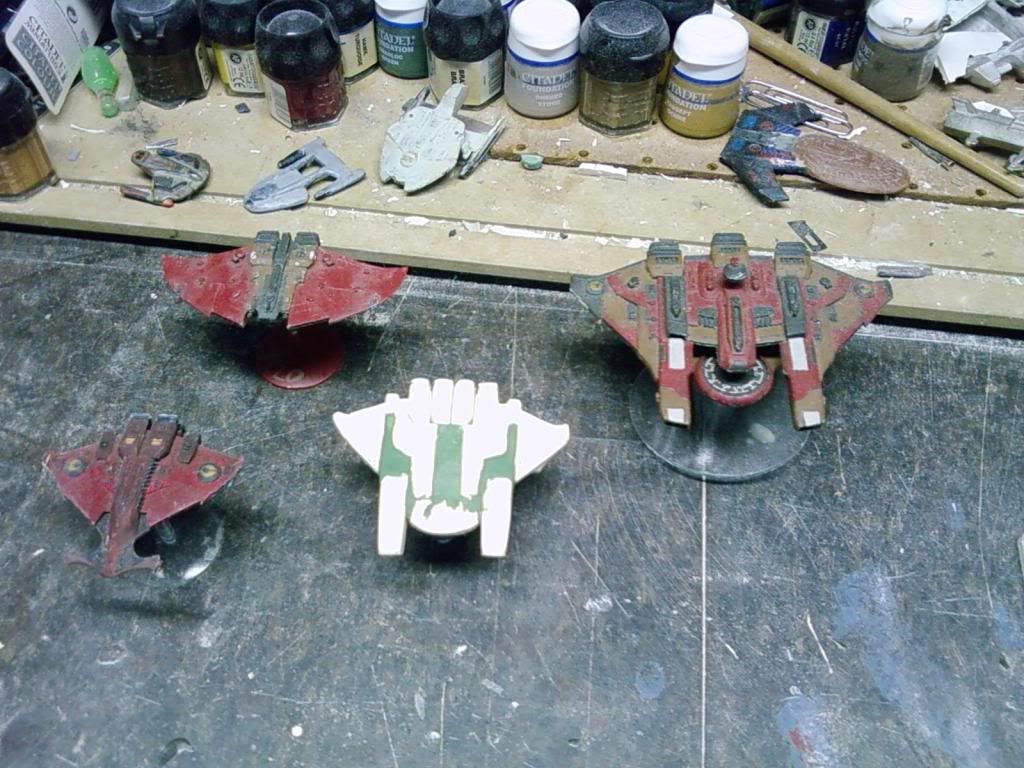 Head on shot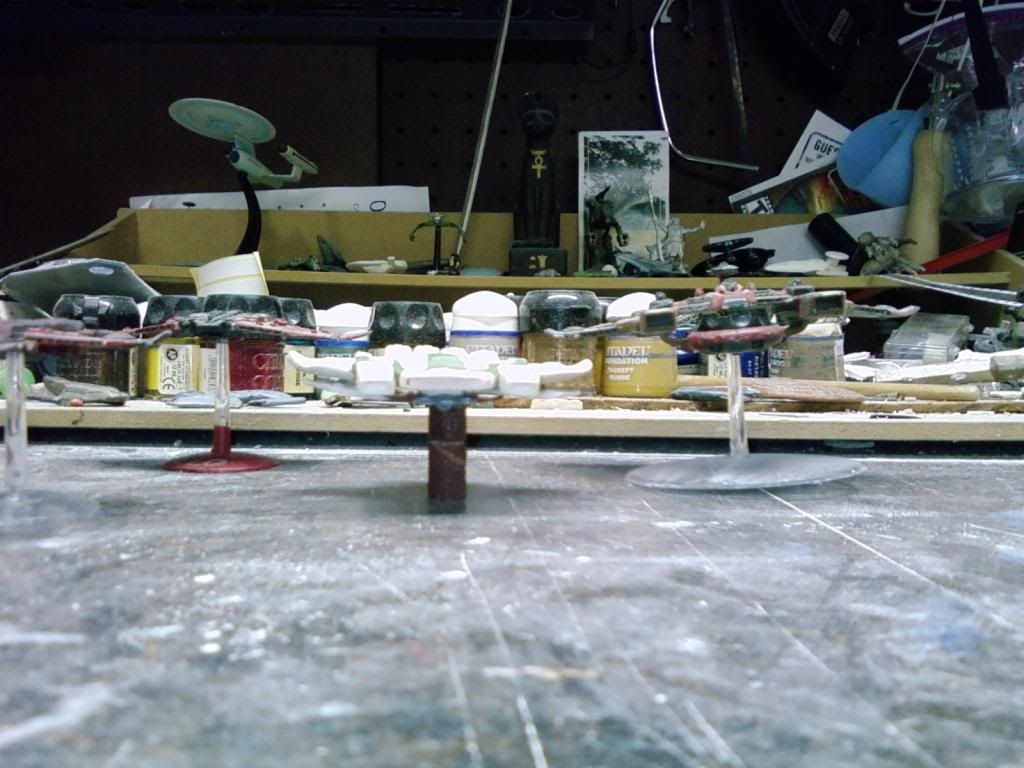 Under side to illistrate the Grav hook arrangment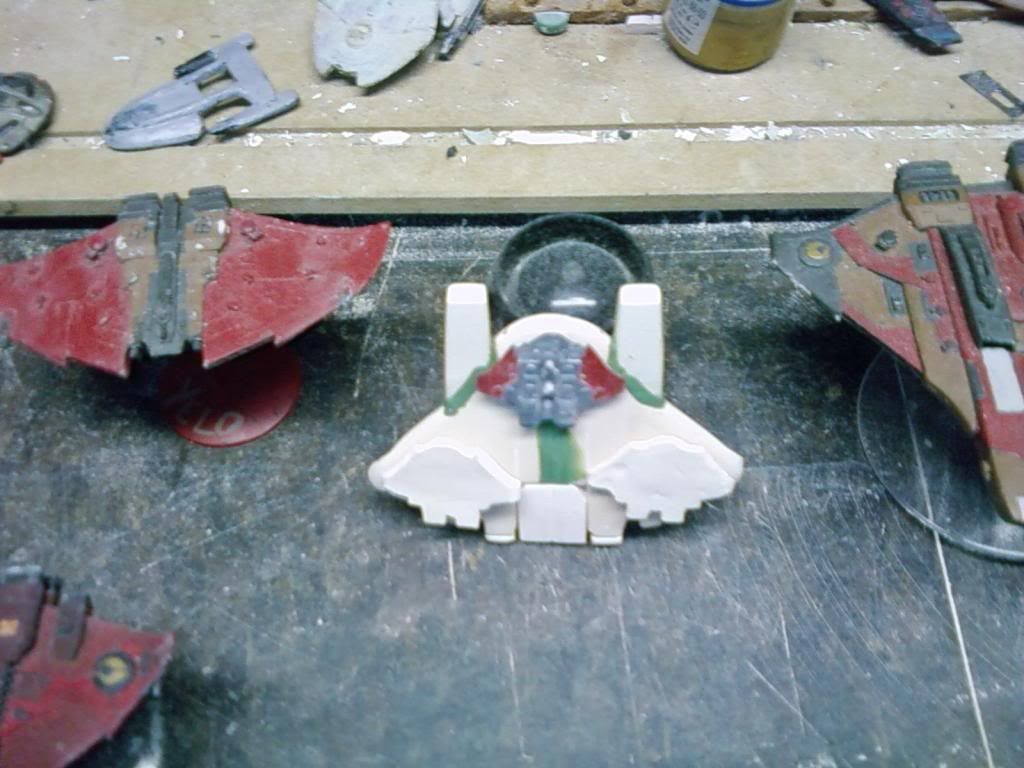 Im very pleased with the progress and will be making a mould to produce more.
Ive also made a mould to produce bfg scale mantas and barracudas. First batch came out very well. Good times.